Why are there all these dancing K-pop girls in my mentions?
New releases from ATEEZ, Stray Kids, and a dive into The Fancam Reply™
Hello! Welcome to maybe if you stanned, a weekly dive into K-pop releases and fan culture. This week, we're diving into releases from ATEEZ, Stray Kids, and Woogie x Hwasa. More importantly though, I explain what the hell is up with K-pop stans dropping fancams into everyone's replies, which is why this issue is so long and late in the evening (technically hitting your inbox on Saturday in my time zone!). Also, happy birthday to Jimin, whose name occupied eight out of the top 10 trending spots on Twitter earlier today.
Here's this week's playlist. Also, a reminder to whitelist this e-mail address to make sure maybe if you stanned shows up in your inbox and doesn't get sent to the spam folder!

ATEEZ, "Wonderland"
---
What's coming up?
Brown Eyed Girls — Revive
Girl group Brown Eyed Girls are coming back with a full-length album titled Revive. We're still around two weeks out so there aren't many details yet, but it's the group's first major release since their 2015 album Basic.
Revive will be released on Oct. 28 at 6 p.m. KST.
Winner — Cross
YG boy group Winner is back with their third EP, titled Cross. Just over a week out, the group has so far released one concept video, that nods towards a darker, EDM focused concept. Admittedly, I haven't listened to much Winner since I put their single "Really Really" on repeat for the entire summer of 2017, but I'm excited to see what this EP has in store.
Cross will be released on Oct. 23 at 6 p.m. KST.
🔥_TAEYEON 🎧 2019.10.22. 6PM (KST) 👉
taeyeon.smtown.com
#TAEYEON
#태연
#소녀시대
#GirlsGeneration
#PurpoU2l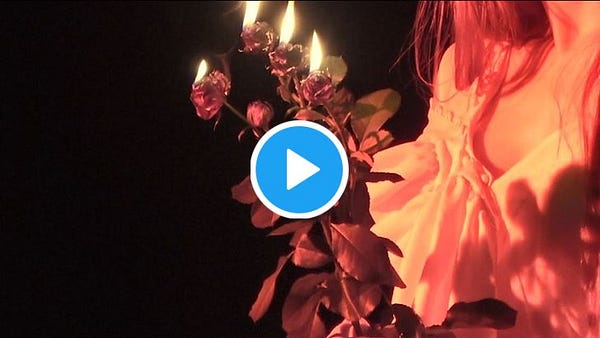 Taeyeon — "Purpose"
Girls' Generation member Taeyeon is coming back in a week with a new single and album to follow the next day. The official Girls' Generation Twitter account has been posting teasers that don't give much away, but hey — at least those burning flowers look cool.
"Purpose" will be released on Oct. 22 at 6 p.m. KST.
---
New this week
ATEEZ — "Wonderland," Treasure Ep.Fin: All to Action
Aside from their considerable performance acumen, I think ATEEZ's greatest skill at a group is that they've carved out a unique, defining style without their music sounding homogenous. Less than a year after their debut, they've wrapped up their Treasure series with latest album Treasure Ep.Fin: All to Action. Already having nabbed their first music show win this past June while promoting "Wave," the group has solidified themselves as one of the most prolific and successful rookie boy groups out there.
"Wonderland," the album's title track, is equal parts aggressive and restrained. Percussively driven with plenty of synth horns rounding the instrumental, the song isn't as relentless as Hongjoong's opening verse would suggest. Rather, the track follows a well-established ATEEZ trend, cutting to a solid, half-time chorus before picking up again for the second verse. Previous title tracks like "Pirate King" and "Say My Name" follow the same trend, falling back on the group's solid, deep vocals for an impactful, but not rushed chorus.
If this was Switched On Pop, I'd spend the rest of this newsletter going deep on the half-time chorus and why it works so well for ATEEZ. Unfortunately, I don't have that much time, but ultimately, it's something that the group has made a hallmark of their musical style. In "Wonderland" in particular, the half-time chorus only heightens the urgency of the verses, especially when it comes to Hongjoong and Mingi's rap verses.
The rest of the album is stellar, held together by a synth-heavy sound and the group's strong vocals. Rappers Hongjoong and Mingi contributed lyrics for each track on the album (Hongjoong also co-wrote "Sunrise"), with frequent collaborators Eden, Leez, Buddy, and Ollounder producing. "Mist," "Win," and "Sunrise" are my favorites out of the bunch.
Stray Kids — "Double Knot"
A digital single ahead of the group's upcoming November releases, "Double Knot" is a EDM and trap-focused track centered around the motif of tightly tying your shoe laces in order to run forward — "Tie harder, Double Knot!" is the song's refrain set to a trap-like synths and snappy choreography. A step back towards the groups more habitual sound following the disorienting single "Side Effects," "Double Knot" is more controlled, not quite reaching the bombastic heights of preceding single "Miroh."
Written and predominately produced by in-house rap and production unit 3Racha (which is comprised of members Bang Chan, Changbin, and Han), it's an interesting kick-off to Stray Kids' upcoming slate of releases, which include another digital single, "Astronaut," on Nov. 19 and an album, Clé: Levanter, on Nov. 25.
Woogie x Hwasa — "In the Fall"
Lots of aggressive tracks this week, so let's slow it down with producer Woogie and Mamamoo vocalist Hwasa's latest collab "In the Fall." With a delicate instrumental comprised of a muted guitar, light drum machine, and a subby bass that easily fades into the background, Hwasa's husky, but delicate vocals are at the forefront. Hwasa is arguably one of the most versatile female vocalists on the K-pop scene, and it's nice to hear her slow down with something a little slower and sweeter than Mamamoo's typical fare or even previous solo releases like "Twit."
In other Hwasa news, she recently covered Billie Eilish's "Wish You Were Gay" alongside Lovleyz's Kei on MNET's girl group reality series Queendom. Hwasa, I am gay and free to hang out tomorrow… please call me to hang out tomorrow when I am free………….
---
Why the hell do K-pop stans keep dropping fancams in my mentions?
Last week, this Tweet went viral:
While the original tweet that @ElvisTheAlienTV was quoting has since been deleted, someone actually slacked it to me so I've got it saved. It read: "this dude literally filmed a d**d person and laughed at him and yall are cancelling him NOW bc he is against abortion? #loganpaulisoverparty" and featured a fancam of TWICE's Dahyun dancing to 2018 single "Yes or Yes." If you're not familiar with K-pop fancam culture, this raises a few questions: What do K-pop girls have to do with Logan Paul being cancelled for the 3000th time? Why TWICE? Or, if you're really not familiar, what the hell is a fancam?
A K-pop fancam is, at its most basic level, a video taken by a fan during a live performance. More particularly, it signifies a video focused on a particular idol; fancams are typically taken by fansites, or "professional fans" who regularly follow idols to public events in order to capture photos and videos. Sometimes, broadcast networks publish their own fancams of members. Most of the time, fancam videos are vertical rather than horizontal, and therefore perfect for sharing/consuming on mobile.
Fancam culture arguably started to gain traction in 2014, when a fancam of Hani from EXID performing the group's single "Up & Down" went viral. Seoulbeats reports that pre-fancam, the song didn't chart well in South Korea. However, after it went viral (at one point amassing more YouTube views than the music video itself), interest in both the single and the group spiked. Despite falling off of the top 100 on the Gaon charts (South Korea's national chart, à la the United States' Billboard chart) a week after its release, "Up & Down" rocketed up to the chart's top 10.
As K-pop stan Twitter has grown and developed, so has fancam culture. A regular currency that gets traded around K-pop accounts, fancams are both a means of publicly displaying your affiliation with a group as well as way to give your faves exposure. After all, fancams are performance videos — dropping one is an easy way to promote a group, which is part of the reason why they've become commonplace under any and every viral tweet.
I actually wrote about a similar phenomenon, the "stan Loona" meme, last August. That meme was essentially just Orbits (Loona fans) spamming the phrase under whatever content showed up on their feed. Typically accompanied by a screen recording of a Loona music video (in the absence of fancams of live performances), it was a somewhat similar principle — be annoying as shit in order to get people to pay attention to your group (Orbits, please know that I say that with so much love).
Lots of K-pop stans made noise about Orbits spamming "stan Loona" under everything, but in the time since the meme began gaining traction in late 2017, the same format and rhetoric has become commonplace across other K-pop fandoms. Of course, that extended to basically every corner of Twitter as well. Part of proliferation is due to the fact that K-pop stans are extremely online — they keep up with Twitter controversies and are always at the ready to get into anyone's replies.
However, the fancam reply isn't always driven by the desire to promote an idol or group. When stans are getting into someone's mentions with a fancam, it's usually driven by a few things: a desire to annoy, derail a conversation, or add ethos to a point they're making. Mashable wrote about the fancam reply this past July, pointing out the potential to purposefully derail arguments or shut down conversations. It's kind of a "talk to the hand," except the hand is a dancing K-pop idol.
However, there's also a certain element of ethos associated with a fancam reply. Fandom identity is a major part of K-pop stan Twitter: the groups that you identify with essentially determine the kinds of communities you associate with. Demarcations of fandom boundaries can get intense, particularly concerning fandoms who frequently get into spats with other fans. Your allegiance is the forefront of your identity online, and throwing out a fancam in a tweet is a low-lift way to signify where you stand. In turn, a fancam is also supposed to add a kind of ethos to your argument — the intent is kind of like having your fav idol backing you up.
The final thing about fancams is that they don't have to have any kind of particular significance. Fancams are just plain fun and becomes memes in and of themselves. There's this infamous Yoongi fancam within the BTS fandom that popped up earlier this year — it's a ten second clip of him performing "Seesaw" at a concert, and once it started to gain traction on Twitter fans started to stream the hell out of it in order to up the view count. The original video was deleted (and with it, the record of its views), but if memory serves correct, it was over 50 million. To be fair, it is a pretty great fancam:
In other cases, a fancam is almost like punctuating your statements with "lol" even though you're not laughing at all. It's become part of the syntax of stan Twitter itself, serving a kind of flavor of punctuation that sometimes doesn't have to mean anything at all. That, and K-pop stans love to be obnoxious — just check out the recent #fancamsareoverparty tag. It's… exactly what you'd expect.
To wrap this up, I think it's worth noting too that the basic syntax of the fancam reply is no longer limited to K-pop stans. While researching this, I poked around the #LoganPaulIsOverParty hashtag and went straight to video replies. There are plenty of "fancam replies," but they're not limited only to K-pop idols. Try "anyways stan oscar winner miles morales" or "idk what [Logan Paul] did, but stan freddie mercury."
Thanks, and until next week,
Palmer